ARDEX Introduces New "ecobuild TECHNOLOGY" Label

Sustainability is becoming more and more important for us at ARDEX, and for our customers and the entire industry. Earlier this year, ARDEX introduced a new label called "ecobuild TECHNOLOGY". The goal of this label is to offer our customers an easy way to identify products that meet important sustainability criteria and are therefore particularly sustainable.
These criteria include, for example, the proportion of renewable raw materials, CO2 emissions during production and pollutant emissions after processing. And technical criteria – such as the yield of the product – also play a role.
The first product to carry the label is the wall rendering compound ARDEX A 828 COMFORT from ARDEX Germany. More products will follow throughout this year.
The importance of building sustainably
Building sustainably is becoming more and more important – and with it the desire of the skilled trades to recognize sustainable products quickly and easily.
"Sustainability has been a high priority at ARDEX for years. Thus, very many of our products are already particularly low-emission and environmentally friendly", says Dr. Hubert Motzet, Managing Director Research & Development and responsible for sustainability topics. "In Germany alone, more than 96 percent of our products are classified as very low emission."
The new ecobuild TECHNOLOGY label is intended to provide better orientation in terms of sustainability. "The label is linked to numerous concrete criteria from the areas of environment and resources, technical performance, and residential health, which are of course carefully tested and monitored," explains Dr. Motzet. "Anyone who chooses a product with the ecobuild label can be sure that this supports sustainable building in the best possible way – at the highest technical level."
ARDEX A 828 COMFORT with ecobuild-Label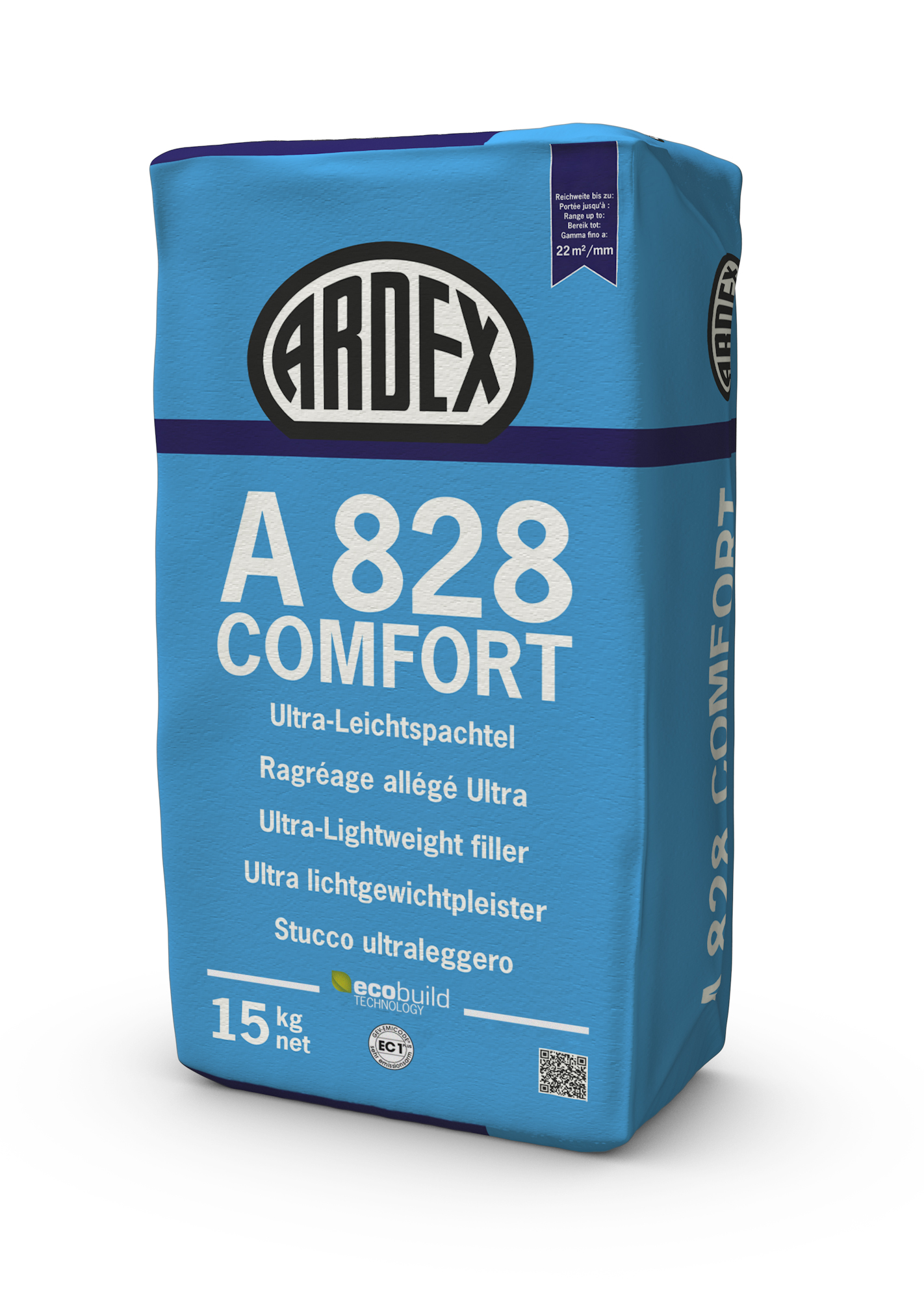 The first ecobuild product is the ultra-light wall compound ARDEX A 828 COMFORT. "We developed the lightweight filler three years ago on the basis of the classic A 828, which has been known to many as ARDUMUR for over 40 years. Even at that time, the focus was on technical performance and sustainability.
This includes, for example, that the product yields around 30% more than competitive products, meaning it has very low consumption." Added to this are raw materials that are particularly ecological, reduce CO2 and are classified as having very low emissions overall.
Newly labeled – but just as good
Motzet emphasizes: "We can reduce our ecological footprint with the so-called mass balance process. The principle is the same as for green electricity: In production, we can do without fossil raw materials by using biobased raw materials," Motzet continues.
ARDEX A 828 COMFORT: An overview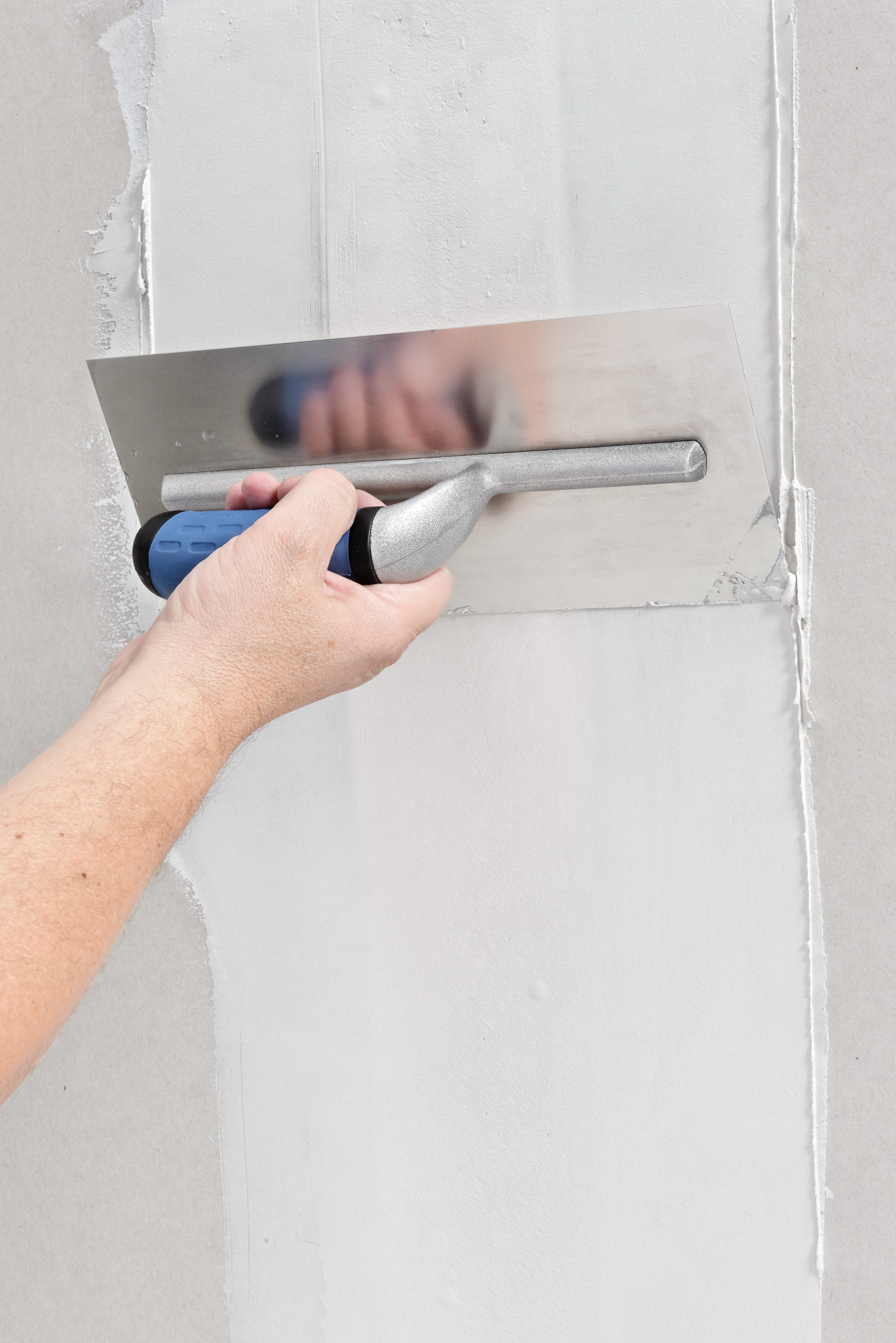 ARDEX A 828 COMFORT is particularly suitable for smoothing wall and ceiling surfaces and for filling joints in plasterboard and precast concrete ceilings. In holes, breakouts and on surfaces, the lightweight filler can be filled to any thickness. The material is open to diffusion and suitable for paints and wallpapers as well as for various design techniques. In addition, ARDEX A 828 COMFORT is convenient to work with.
The ecobuild advantages of ARDEX A 828 COMFORT:
Consists of natural raw materials (based on the mass balance method)
Contains renewable raw materials
Meets the highest quality level 4 according to DGNB
Is certified very low emission (EMICODE EC 1 Plus)
Want to learn more about ARDEX sustainable efforts? Click here!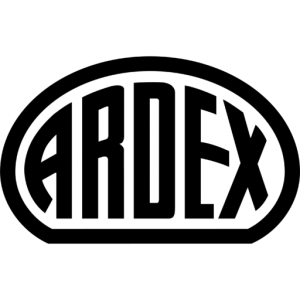 About ARDEX: The ARDEX Group is one of the global market leaders for high-performance specialty building materials. As a family-owned business, the company has pursued a sustainable growth path for more than 70 years. ARDEX now has more than 3,900 employees and is present in over 50 countries on all continents, with a virtually comprehensive presence in one of its core markets, Europe. With almost twenty brands, ARDEX generates total sales of more than 930 million EUR worldwide.